Description
Alex's Work Bench is a beautiful modern wooden toy from the Le Toy Van collection. This fantastic toy for your budding carpenter or tradie will provide hours of endless fun interactive play while introducing measurement concepts and help improve their motor development.
Your kids will also love its modern colour palette that's different from other similar toys available today. Le Toy Van's attention to detail is clearly shown in this tool centre and workbench. A sturdy playset complete with 12 accessories: a saw, a hammer, a screw driver, a spanner, a spirit level, 2 bolts, 2 screws, 2 nails and a piece of wood. The bench is also equipped with an atbed circular saw, a measuring gauge and a vice.
The back wall features a shelf to tidy the tools and a hook for the saw. Artwork also features a radio, pliers, plus a clock with movable hands. The back board can be used as a chalkboard. Features a useful base storage shelf.
Dimensions:

50cm x 39cm x 77.5 cm

Bench Size: 48 cm high

Ages: 3+ Years

Nuts and bolts for fine motor development

Ruler for introducing measurement concepts

This wooden children's workbench comes with a variety of tools, bolts and nuts

Toy has clock inside which helps your little ones to develop

number recognition and practice telling the time

Encourages your child to learn turn taking skills as well as social and language development

12 different tools as well as a moving circular saw and vice

Clock with moveable hands for telling the time

Fantastic birthday present idea for both boys and girls
Further Information on Le Toy Van Alex's Work Bench:
Please note that the colour and design may vary slightly

Comes with easy to follow, step by-step construction details

Designed in the UK by award winning company Le Toy Van

Alex's Work Bench is ethically produced from responsibly sourced rubberwood, MDF & non-toxic paints

Product Name: Le Toy Van Alex's Work Bench, Product ID: LETV475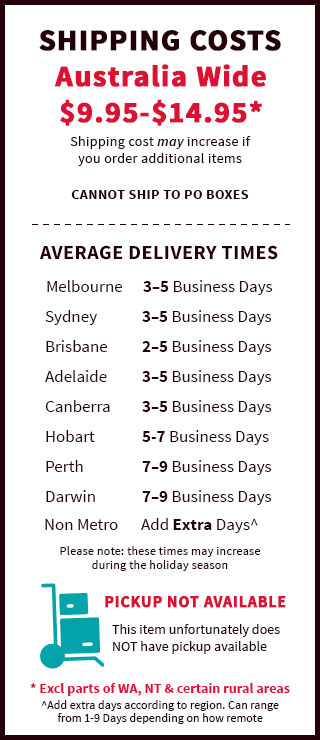 Le Toy Van items ships from Brisbane in 1-2 days.

This work bench toy is usually in stock. However, if a certain Le Toy Van product is out of stock it may take longer than regular dispatch times to send out. We will contact you in such a case.

Cannot ship to PO Boxes Le Toy Van Alex's Work Bench