KindtoKidz began with a vision of providing mothers with safer alternatives for their children. It started with selling chemical free wipes at a playgroup, inspired by the book Chemical Free Kids by Dr. Sarah Lantz. This evolved into making baby hampers with natural and organic baby products.
Wooden toys were then added to the mix after the frustration the founder felt with the mounds of plastic and noisy toys received for baby and birthday gifts. She wanted to offer parents a better alternative. Not only for children, but also for the environment - which equals the future of all children on earth.
From there the business grew into offering a range of quality toys, furniture and natural baby products for conscious consumers.
With fast and friendly customer service and quick order processing and dispatch times, we like to make life as hassle free as we can for our wonderful customers.
Our Team
Manager & Customer Service - Farah
Farah started KindtoKidz as a mum of two little ones, when she wanted to combine her passion for making a difference to childhood development and the environment, with the need to make a living while caring for two little ones. She takes care of all the customer service and daily management of running KindtoKidz. If you have any issues Farah will look after you. When she's not working in the business, she can be found hanging out with her 2 kids, taking a stroll in nature or thinking about the meaning of life.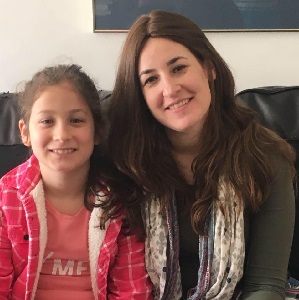 Administration & Order Processing - Bharti
Bharti takes care of all the day to day operations of KindtoKidz, including order processing and admin. She is the backbone of the business and ensures everything is running smoothly! When Bharti can't be found working at her desk in Dehli, she is listening to Bollywood music, reading a book or hanging out with her friends.
Product Development & Content Writing - Michelle
Michelle makes sure all our products are up to date and the information is clear and easy to read! With a background in child welfare and being a mum to five young children, Michelle is very familiar with childhood development, as well as being a fantastic writer. She currently lives in Melbourne, with her husband and children.